If you're in the market for luxury real estate in Florida, or just like to look at expensive homes, you're in luck. With the help of virtual reality, you can now explore some of the most prestigious properties in the state from the comfort of your own home.
Using Compass Curated, and my Meta Quest headset, I took a virtual tour of one of the most luxurious properties in Greater Fort Lauderdale – a beautifully renovated waterfront home in Sunrise Key. Here are the details:
1924 Sunrise Key Blvd. Fort Lauderdale, FL 33304
5 BD | 4.5 BA | 5,489 SF | $5,450,000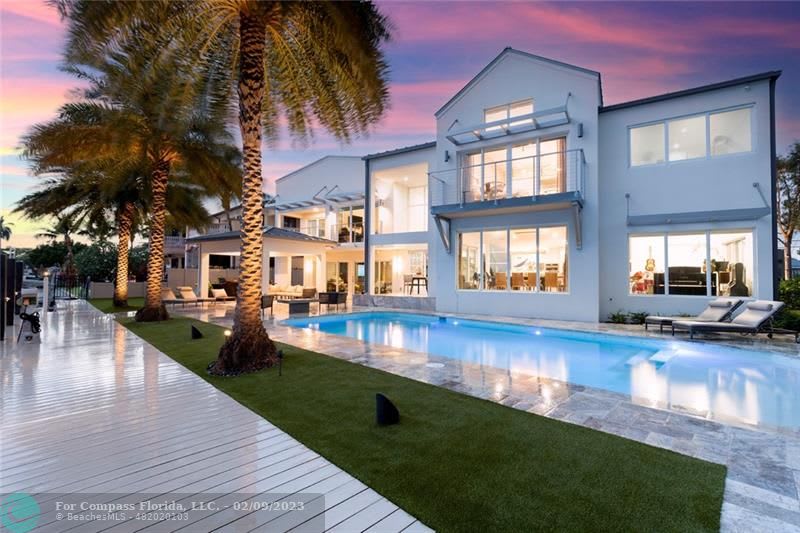 This stunning property is located in a gated enclave in Florida and boasts an expansive view of Rio Barcelona. It has been recently renovated to include a larger primary closet and balcony, outdoor upgrades, a high-performance chef's kitchen, a primary suite with an adjacent waterfront office, and walls of impact windows and doors. The property is also conveniently located near Las Olas, the beach, and major highways.
But what sets this property apart is its virtual reality tour. By clicking on the link provided by the listing agent, Chip Falkanger, you can take a fully immersive virtual tour of the property in VR. With 3D modeling and high-definition photography, you can explore every corner of the home and get a feel for the layout and design. It's the next best thing to being there in person.
And this isn't the only property available for virtual tours. With Compass Curated, you can Explore the Realaverse of luxury properties throughout the country. You can sign up for email updates to stay informed about the latest listings and news, or view a flip book of the current issue.
Virtual reality is changing the game when it comes to luxury real estate. It allows buyers to explore properties in detail without the need for in-person visits, which can be especially valuable for international buyers or those with busy schedules. And for sellers, it provides a powerful marketing tool that can attract more attention and potentially lead to quicker sales.
So if you're in the market for luxury real estate in Florida or anywhere else, be sure to take advantage of virtual reality technology to explore your options. And if you're a seller, consider working with a real estate agent who can offer this cutting-edge technology to help you showcase your property to its fullest potential.
Explore this Property:
https://www.compass.com/listing/1924-sunrise-key-boulevard-fort-lauderdale-fl-33304/1192739454940244257/?origin=listing_page&origin_type=copy_url&agent_id=6228c5d564142000019c3431